Co-Located Trading Servers
100% Uptime, High-performance, Reliable servers
Leave your trading software running 24/7
Fixes performance issues with home computers and internet
Get around corporate firewalls and trade at work
Optimizes fills and reduces slippage
1 ms away from CME and Brokers
Chart Trading on Mobile
Use an Android, iPhone, Mac, Tablet, or Desktop for chart trading on the server just as you would on your home computer
Design complex workspaces on your desktop and open the same exact workspace on your phone or tablet.
Instantly switch between devices, from anywhere in the world
Free yourself from your home computer
Never miss a trade setup again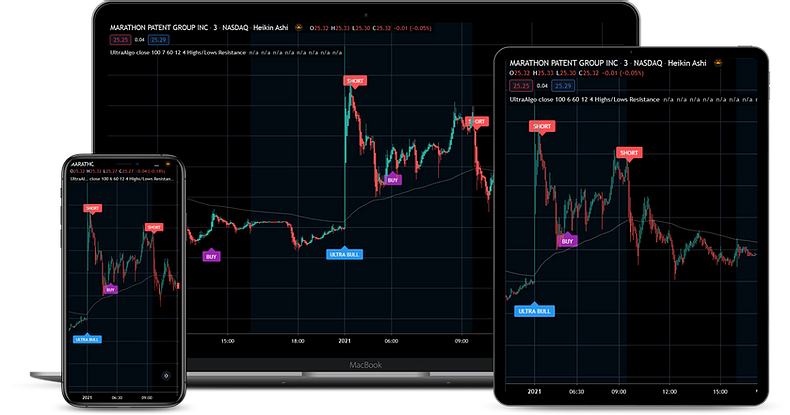 Trading Software
Works with all trading software, including NinjaTrader 8 or NinjaTrader 7, Rithmic (R Trader Pro), CQG, Interactive Brokers, TradeStation, MultiCharts, Sierra Chart, MetaTrader, TradingView Desktop and many more!
Recommended with Funded Trader Programs such as Apex Trader Funding, Bulenox, Leeloo, TakeProfit, TopStep, Earn2Trade, OneUp Trader, UProfit, and ALL other prop firms.
Install any software you like on your Windows Server, including Excel for running Excel Macros on Mobile Devices.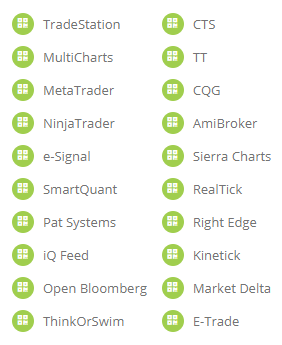 Safe & Secure
Automatic DDoS protection on Fully Managed VPS.
Ultra-Low Latency
1 ms away from CME, no matter where you are located in the world.
24/7 Support
Our support technicians are available 24/7/365 to help you.
Trusted by 1,000+ Organizations and Individuals
The only way to trade on my phone
I actively use it for live trading everyday. For me it's the only way to trade on my phone. Performance has been great, never have any connection problems. They're an official NT partner, www.ninjatraderecosystem.com
— NinjaTrader Support Forum
My automated strategies have been running 24/7
I've been using https://ninjamobiletrader.com for about 2 months now. No complaints. I'm using it 2 broker connections, Interactive Brokers and Top Step. My automated strategies have been running 24/7 for the past 2 months without any problems, low latency and very reliable.
— EliteTrader Forum
Best Decision I've Made
In the past I posted in my trading journal paying over $200/month for Azure servers, but over the last couple of months have moved over to NinjaMobileTrader. They provide the same service as speedytradingservers for half the cost. Switching has proven to be the best decision I've made.
— Futures.io Forum